The universality, indivisibility, and interdependence of all human rights.




---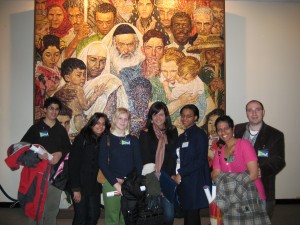 About
In May 2001, the United Nations Educational, Scientific and Cultural Organization (UNESCO) awarded the University of Connecticut the first UNESCO Chair in Human Rights in the United States of America. The Chair joined a network of 52 UNESCO Chairs around the world, which was founded in 1992 to promote human rights through education and research and to encourage collaboration among institutions of higher learning.
Come visit us in our new location!
We've moved from the Wilbur Cross Building to our new home at the Thomas J. Dodd Research Center.